Our boric acid suppositories support vaginal health by balancing your pH levels to prevent and alleviate various discomforts such as yeast infections, bacterial vaginosis, and odor. Made from pharmaceutical-grade boric acid, our suppositories are easy to use and provide long-lasting comfort and relief. Includes 28 capsules. 
For yeast or BV issues, use for 7 consecutive days (before bed preferred). For a quick refresh, use 1 suppository. NOT MEANT FOR EVERYDAY USE.
View full details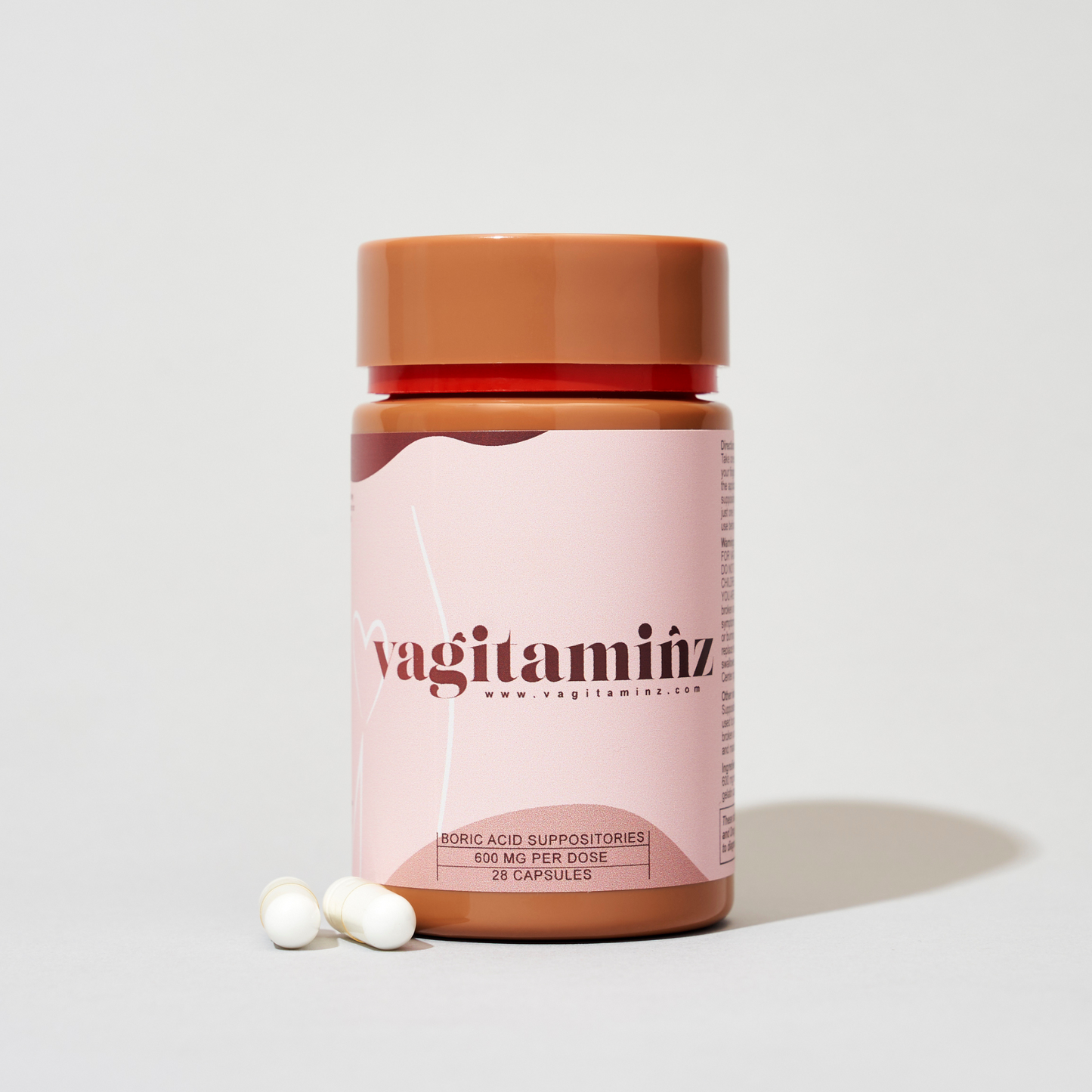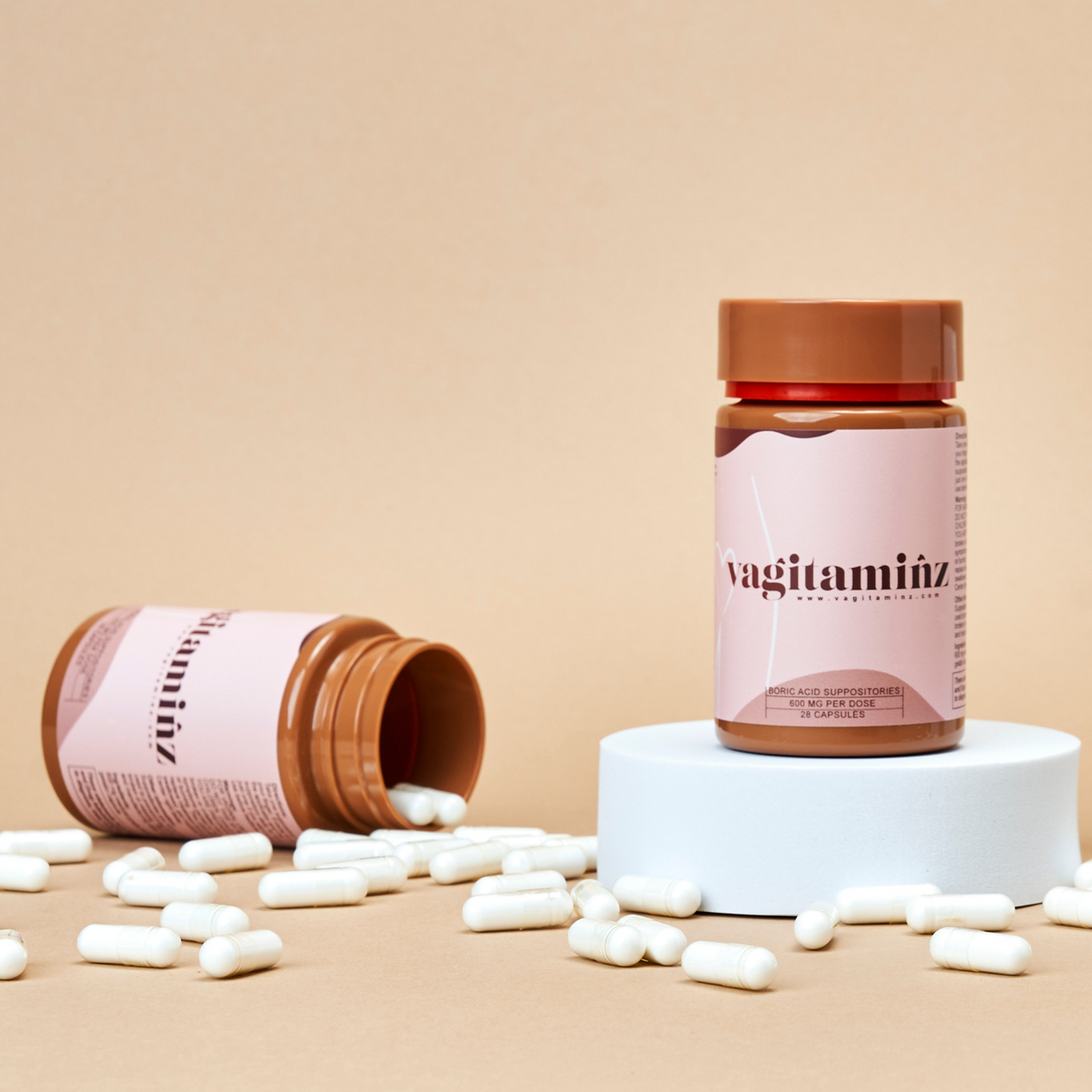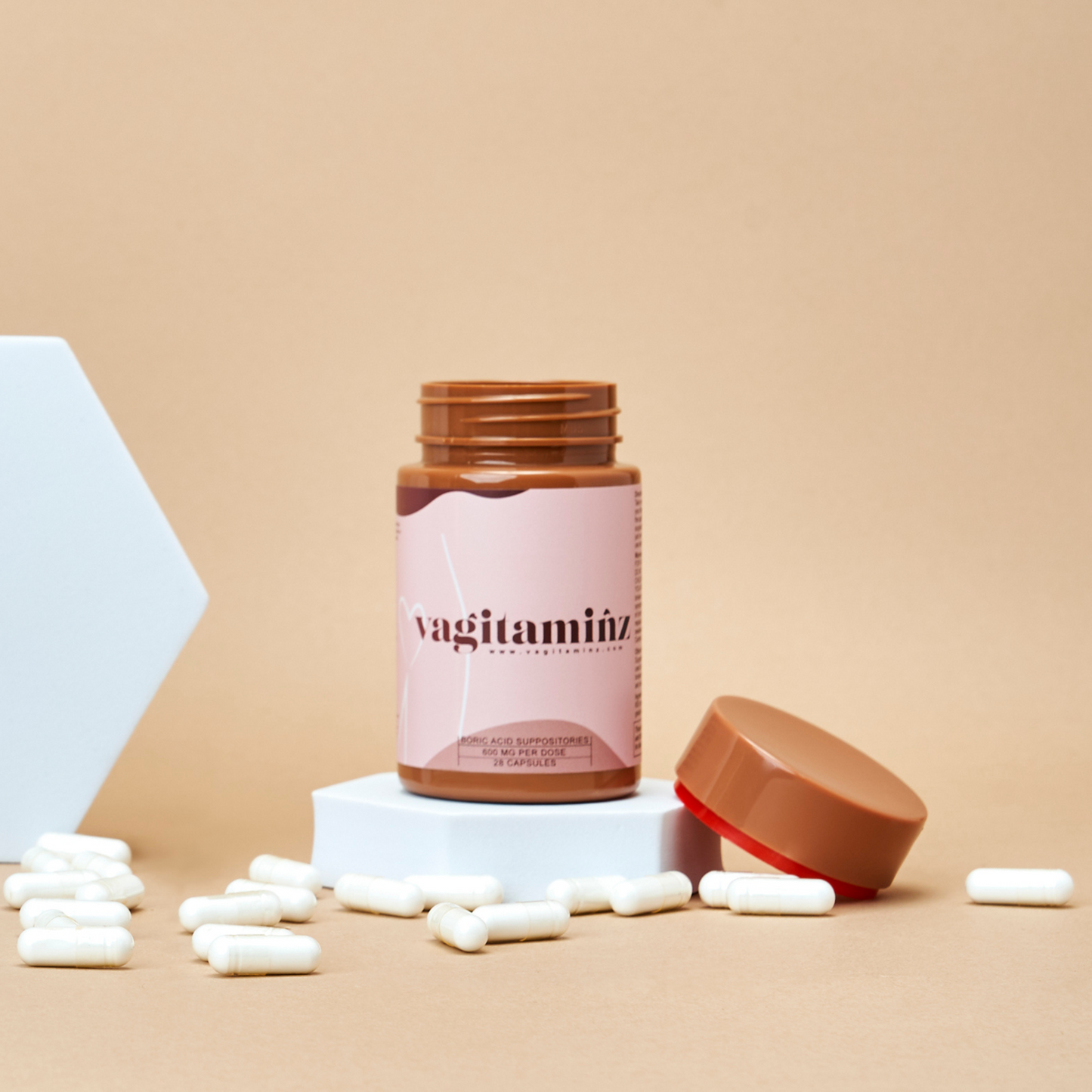 Collapsible content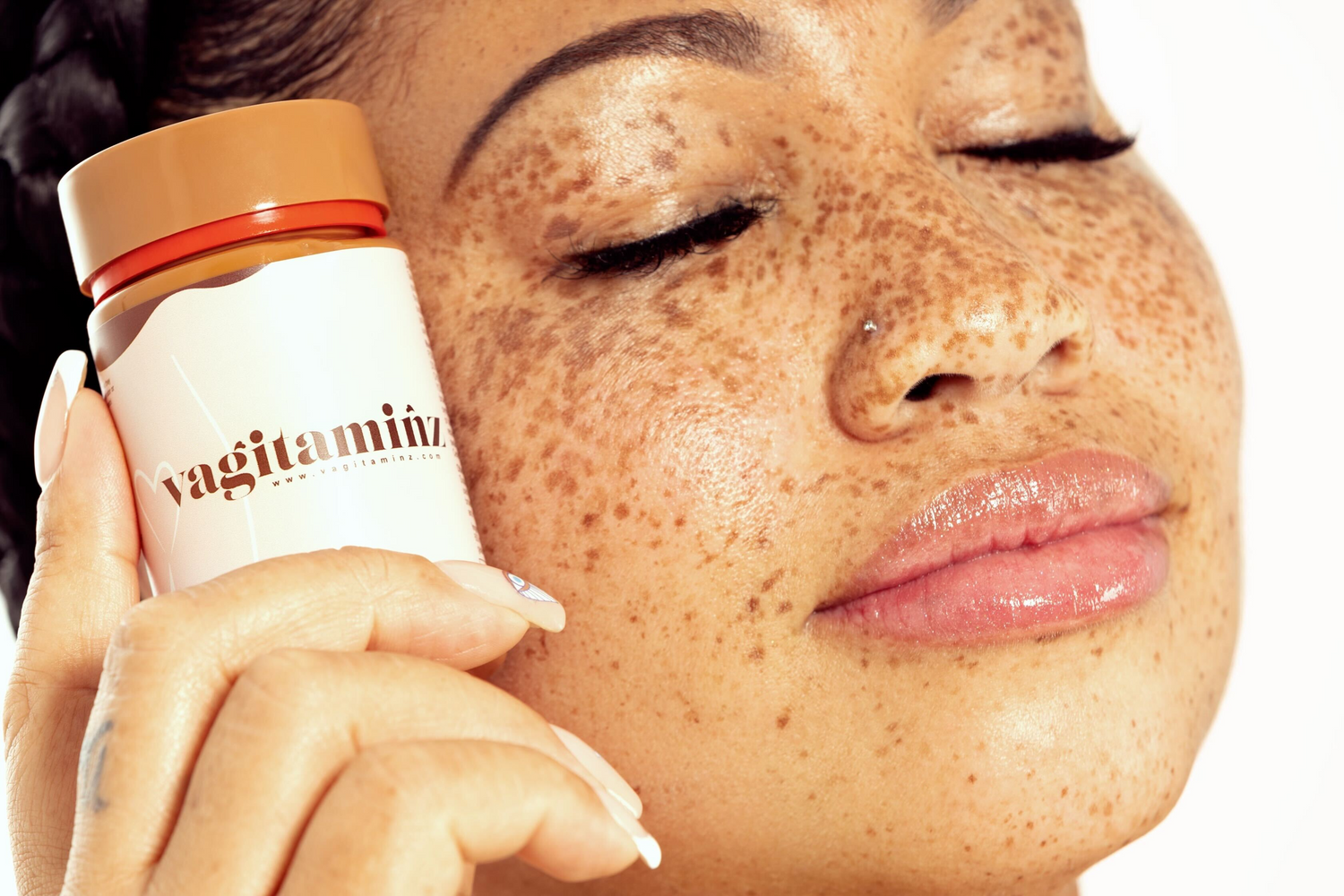 Benefits

Safe and effective natural support for Vaginal pH health, eliminates unpleasant odors, reduces unwanted discharge, soothes Vaginal discomfort, and boosts confidence.
Ingredients

600 mg medical grade boric acid (natural ingredient), gelatin capsule.
Directions

Take one suppository and insert it into the vagina using your finger. If using an applicator, place the suppository on the applicator and use it to insert into the vagina. Use one suppository daily for seven consecutive days. Recommended for use before bedtime. Avoid sexual intercourse while in use. Use one suppository daily for 7 days for an ongoing issue or just one if you want a quick refresher.
Warnings

Suppositories are not a contraceptive and should not be used to prevent pregnancy. Do not use it if the safety seal is broken or missing. Store at room temperature. Vagitaminz are not recommended for women who are pregnant or breastfeeding.


Warnings: FOR VAGINAL USE ONLY. USE ONLY AS DIRECTED. DO NOT TAKE BY MOUTH. KEEP OUT OF REACH OF CHILDREN. Consult a doctor before use. DO NOT USE IF YOU ARE PREGNANT OR NURSING. Do not use broken or irritated skin. Stop use and contact the doctor if symptoms persist or worsen, or if you experience irritation or burning. This information does not and should not replace treatment from a medical professional. If swallowed, get medical help or contact a poison Control Center right away.These statements have not been evaluated by the Food and Drug Administration for safety or efficacy. This product is not intended to diagnose, treat, cure, mitigate, or prevent any disease.
Disclaimer

Vagitaminz are produced in an FDA registered factory in strict accordance with cGMP, FDA and HPUS standards. Our products are manufactured to meet the highest safety and quality standards.

Vagitaminz are not recommended for women who are pregnant or breastfeeding.
Let customers speak for us
Best on the market
I love it!!!! Helps me so much.
BEST THING EVER
Feel like I got a whole new vagina I love them and I'm a forever customer